Blue Sapphire Media provide the highest standard in website design. Take a look at our latest projects below and get in contact for a free web design quote.
Project: Our client was struggling with creating a smart looking website and found they were using important hours in the day to finish the job. Blue Sapphire Media whipped up a fresh, easy to navigate website in a matter of days, and supplied our client with some basic SEO knowledge to get started.
Industry: Quik Car Keys are specialists in the Auto-locksmith industry in Nottingham. With years of experience customers can rely on Quik Car Keys for emergency key replacement and locked car access.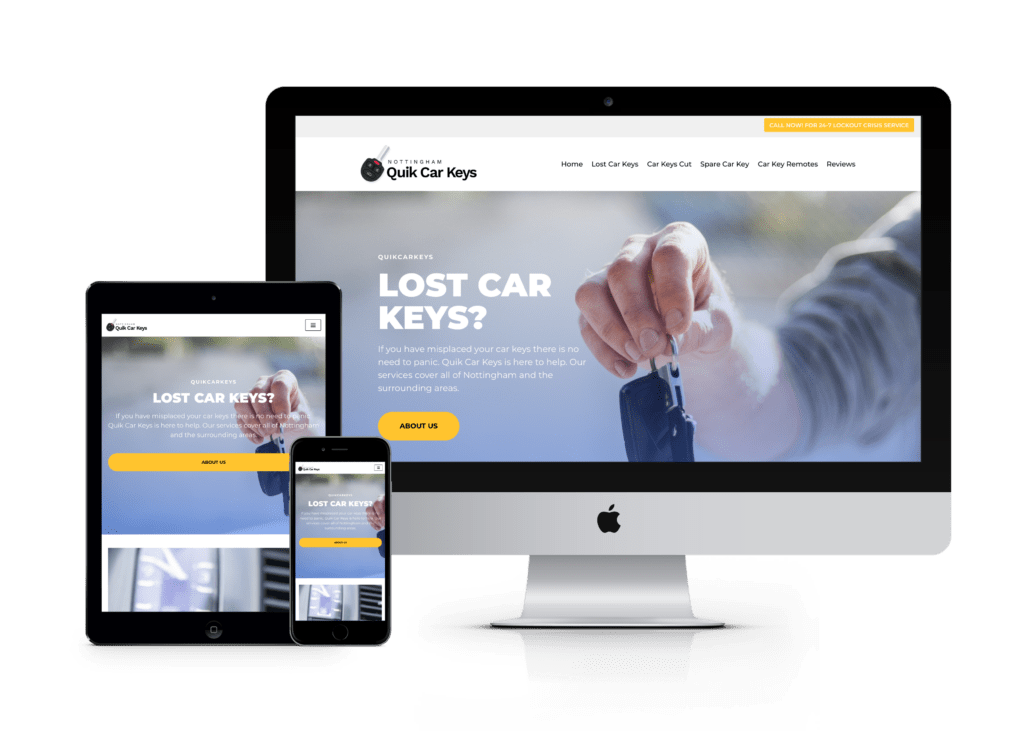 Project:
Mollie Moo owner had a partially built website for children's clothing. As the winner of one of our competitions, we provided design completion and product variation data input. As Mollie Moo's domain and
hosting
renewal month came closer with another company, Mollie Moo's owner contacted us for a transfer quote and we successfully saved Mollie moo over £100 on their yearly renewal!
Industry: Mollie Moo provides high quality hand stitched children's clothing with their custom print. Offering gift bundles and sets for many occasions, it is our go to place for presents!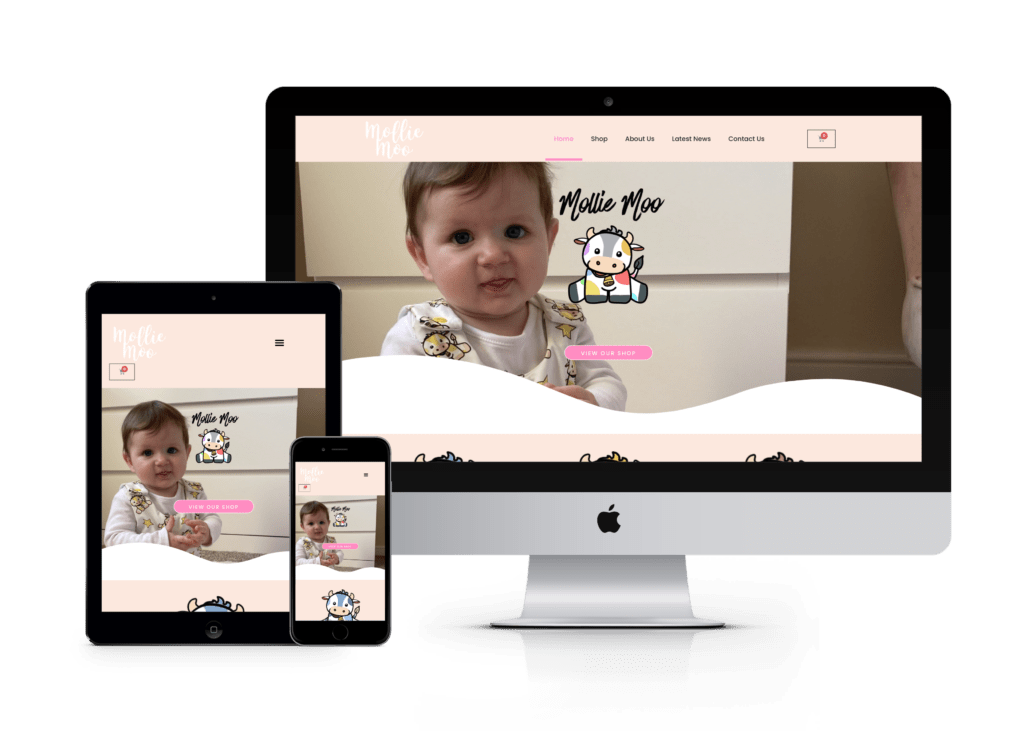 Project: A brand new website was required for St Columba Rugby Club to inspire new players and bring the club up to date with digital standards. This website enables the club to have a place to advertise training, memberships and socials as well as show the club adhering to legal policies and safeguarding measures.
Industry: St Columba provides a wonderful opportunity for the local community to come together and celebrate sports. Supporting players, staff and visitors with a positive community spirit the up and coming projects at St Columba Rugby Club are ones to watch!
Project: Kates Dresses required a full re-build from scratch due to issues caused by the design of a previous design. We discussed a very specific rebrand which enabled us to tidy up the website management and create a website with a simpler and cleaner design. With a custom font colour and fantastic images provided by the business, this site finally showcased the beauty and care of the Kates Dresses brand.
Industry: A multiway gown specialist, Kates Dresses is admired by thousands of brides and bridesmaids for her expertise in stylish dresses and wedding accessories. With over 80 different shades to discover and a thriving social media channel, you're missing out if you are soon-to-be-wed and you aren't following Katie for wedding inspo!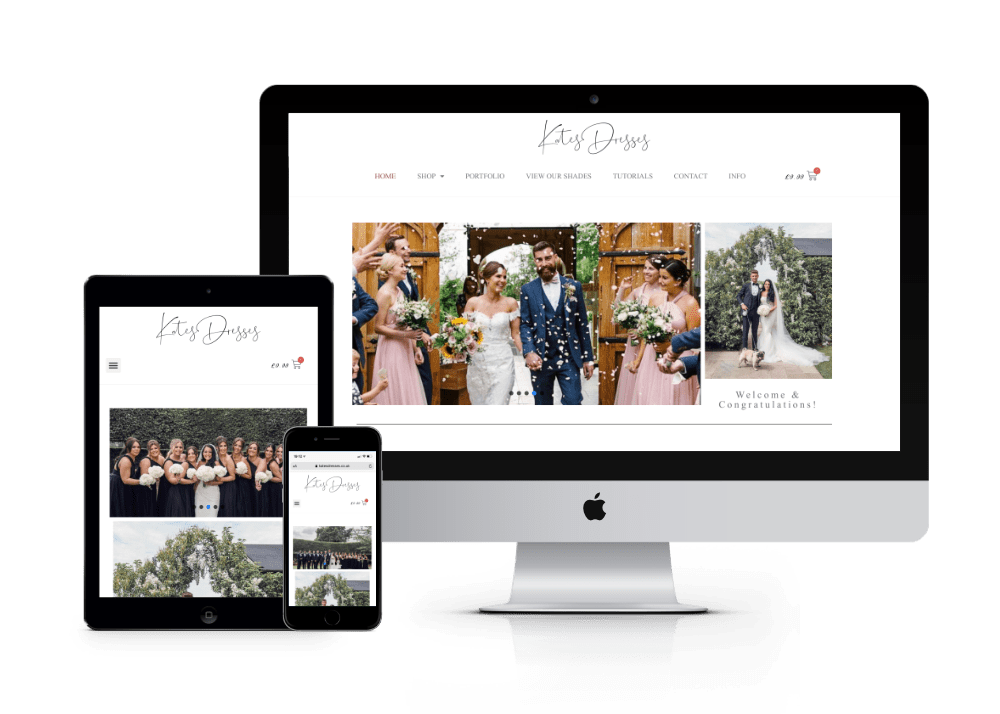 Creme De La Creme Catering – Plymouth
Project: Creme De La Creme contacted us after discovering a website error that had broken the site. After fixing this error we discussed a fresh Ee-commerce design which would adapt to the requirements of CDLCC's customers during the pandemic, requiring order boxes. 
Industry: With years of industry knowledge and a constant stream of fantastic high quality reviews, Créme De La Créme Catering has been providing catering for workplaces, care facilities, parties and life celebrations for many years. Most recently expanding to delivery boxes, you can order a variety of choices for delivery in Plymouth.
Samui Sunset Estate – Thailand / Plymouth
Project: Samui Sunset contacted us regarding their website after it had been hacked. A full rebuild was required, which was used as a portfolio of properties for sale and upcoming building projects.
Industry: Samui Sunset Estate advertises prestigious living accommodation and stunning plots of land for sale in Samui Thailand. This website provides the opportunity to perfectly showcase the new-build projects in all their glory.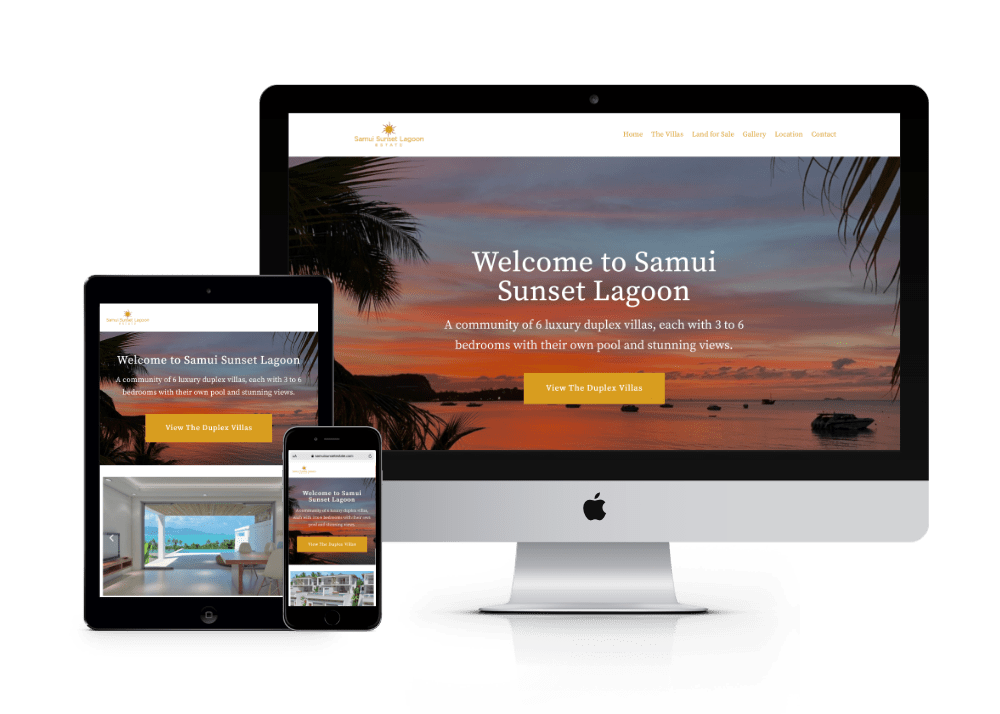 Project: First Study Tuition required a full replica re-build of their website that they had lost access too with a previous provider.
Industry: Providing education at Key Stage 1 to A Levels, First Study tuition provides high quality tuition working simultaneously with the national curriculum.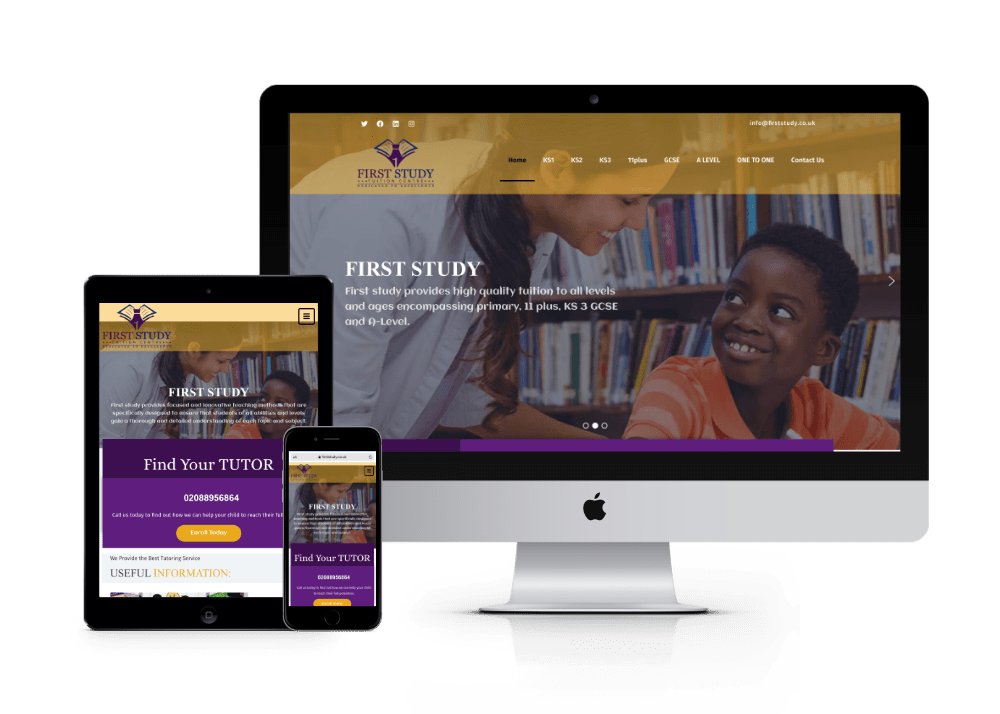 Get it right for your site!
Get in touch with Blue Sapphire Media today for a free web design quote.