We are so excited to be offering this limited time offer to existing and new businesses this August!
How does a FREE SumUp card machine sound?
Remember when we thought Covid would last a few months, while simultaneously aware that there was great uncertainty for the future of face to face networking, retail and events? We could not have predicted the impact on restaurants, festivals and grassroots sports and the way that businesses have been required to adapt.
A significant change is a reduction in the use of cash. The concern over being handed change in a shop that has passed through many hands before yours can linger with you until your next opportunity to sanitise! This has also meant fewer people are paying in cash, and more and more people paying with card and contactless payments.
So…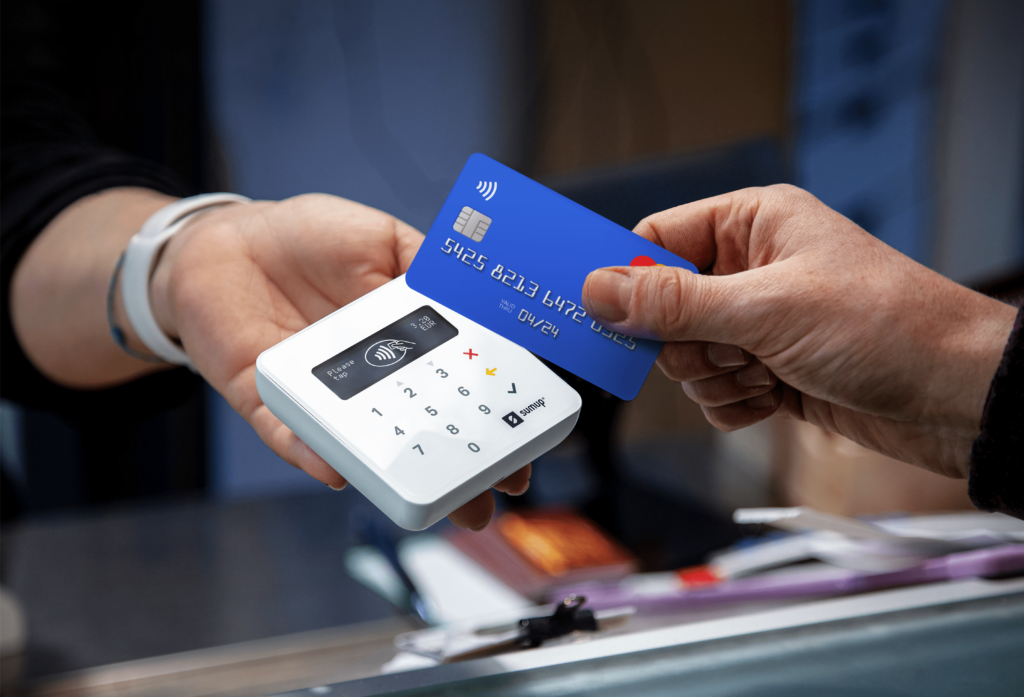 We are offering a FREE SumUp card machine to new and existing customers*
*Limited time only. Air Card Reader Only OR £10 off your 3G and Solo card readers.
Being upfront, we are a SumUp affiliate, advocate and user ourselves and this means we can easily explain our favourite features and how they will help your business!
SumUp has no standing charge. This means you are only charged a percentage of each transaction. How much? 1.69% – (Example: £1.69 for every £100 payment you take), no additional charges.
If you want to save time, you can combine your payment processing and invoicing into one. Online invoicing from your desktop or the app, straight to your customer's email, including a live payment link, invoice 'viewed' receipts, invoice 'paid' confirmations and online summaries of your revenue and outstanding invoices. The transaction fee for this is 2.9%.
Preprogrammed accounting software for free!
Payout schedule 1-3 working days.
SumUp support available from SumUp support team (or basic guidance available from us!)
Sleak design and accessories.
How to claim this offer!
Existing clients;
Use this link > SumUp < to sign up, complete your purchase and screenshot your order confirmation. Send this to us and we will update your account.
New enquiries;
Get in touch now via the phone or email to discuss your project details and let's get this ball rolling!
We can either reimburse you 30 days after your order has been dispatched or add the money to your account for your next invoice with us.
Terms and conditions
You must not currently have an account with SumUp, this offer is for people not yet registered with SumUp.
This offer is available to our existing and new customers of Blue Sapphire Media.
Qualifying new customers of Blue Sapphire Media with an invoice total of over £75.00, who pay project deposits before this limited time offer expires.
Qualifying existing customers must have an ongoing package with Blue Sapphire Media.
Blue Sapphire Media will cover the cost of 1 X Air Card Reader Only OR offer £29 off your 3G and Solo card readers. Delivery not included.
This is a limited time offer that may end at any time depending on availability. Any open enquiries will be notified.
Questions?
Give us a call! One of our helpful, friendly team would be happy to answer your questions.